05
05
2008
New Zealand (December 2007 to January 2008)
The river towards Greymouth.
On the Interislander (the ferry between the North and the South Island).
This is (no kidding!) the hall of a youth hostel where you can step out of your room and hop on a climbing wall. (This one is for Katja!)
The much famed Paparoa National Park with its "Pancake Rocks", dolphins and flotsam & jetsam monster tentacles.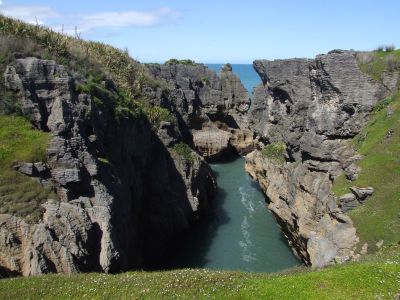 Wedding day: Marcel shooting on HD, in the background Thom with our marriage celebrant Bob and his wife.
Thom
Comments :
No comments »
Trackbacks :
No Trackbacks »